See why the FIRST step in college planning is so important!
By Bill Wozniak
Changing majors multiple times is one of the biggest reasons students don't finish their degree on time. Taking longer to finish means more cost in the long run. That's why INvestEd suggests researching career and major options ahead of time to choose the area best suited for you and increase your chance of graduating on time and with less debt.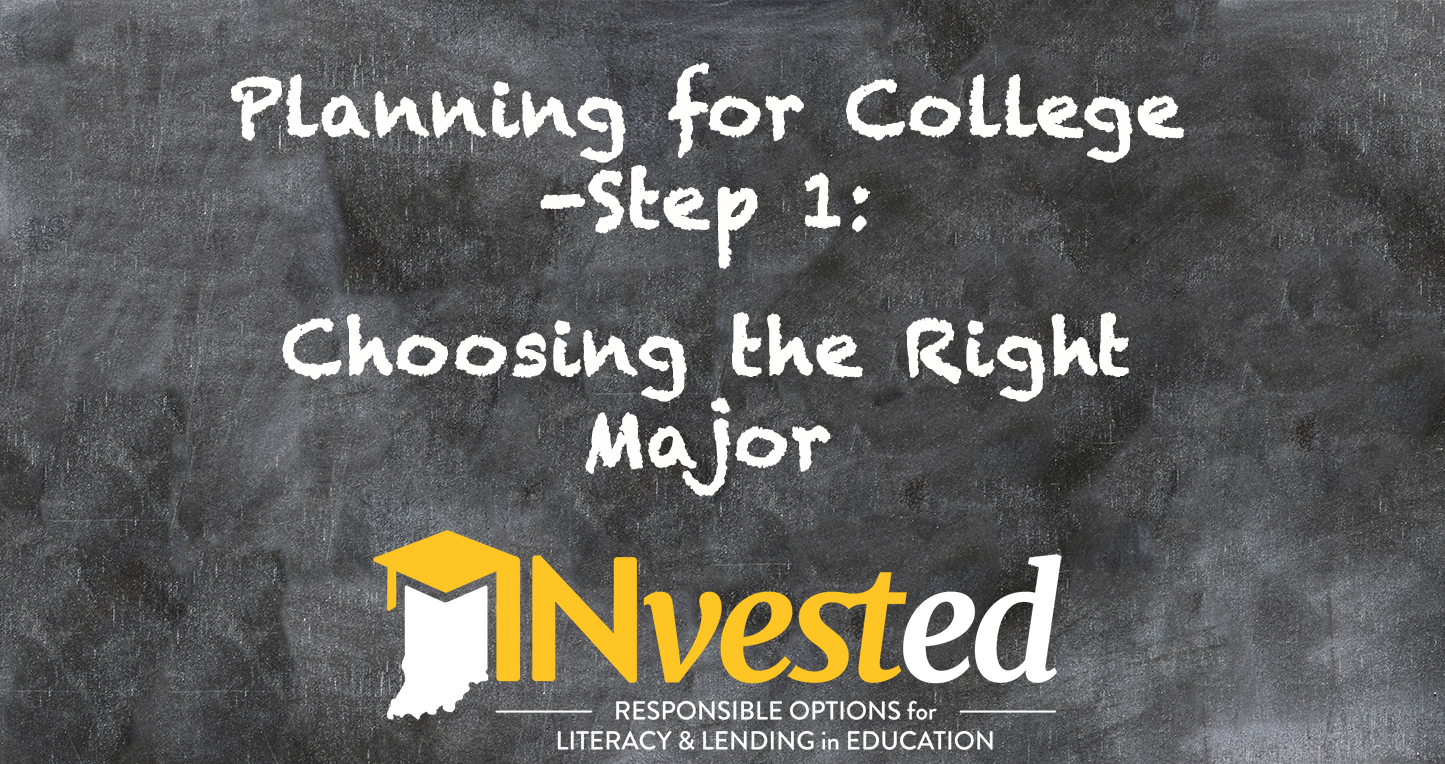 Now, we're not saying you can't change your major – changing majors is often a normal part of pursuing an education and happens at least once for 80% of college students.* The problem begins when you use your first year or two of college to figure out what direction you want to go.
With the number of online tools and resources available to students, there's no reason you can't begin doing some research and self-discovery about your skills, strengths, interests and possible career path right now.
Here are a few tools to get you started:
Indiana Career Explorer – This is an easy online tool available to all Hoosiers to explore career interests and skills. You can identify occupations and establish potential career paths.
CareerOneStop – Investigate career fields that match your interest and skills to help find a career path and college major you'll enjoy.
Big Future – Looking at major and career profiles will allow you to find college majors that are related to your field of interest.
In addition to online research, you can take some steps to explore your career and major options while adding substance to your college and scholarship applications. These steps could include job shadowing and volunteering in your community. Both of these experiences will look great on your college and scholarship applications, help you build your resume and possibly discover the career of your dreams.
*National Center for Education Statistics (http://nces.ed.gov/)