Everything You Need to Know About College Grants
Grants are forms of FREE money for college that do not have to be paid back. Most grants are based on financial need, but some may have other requirements as well. Grants can come from the State and Federal government, as well as the college or university you attend. The good news is you only have to file one application in order to apply for these grants: the FAFSA!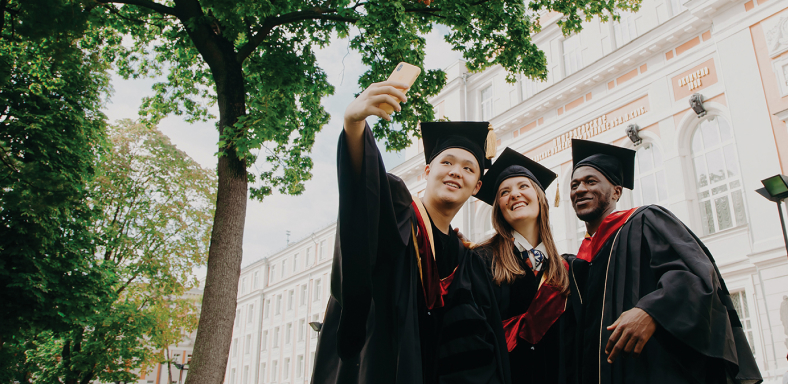 State of Indiana Grants
Indiana ranks in the top 10 in the nation in grant aid per full-time student, making higher education more accessible and attainable for Hoosiers. Indiana has two primary grant programs: The Frank O'Bannon Grant, Indiana's primary need-based financial aid program, and the 21st Century Scholarship, Indiana's early promise program where students sign up in middle school.
Three ways to maximize your state grant eligibility:
The FAFSA must be filed and received by the federal processor by April 15 of each year you plan to attend school.
Set up an account on ScholarTrack around one week after filing the FAFSA to monitor your state grant eligibility and any updates that need to be made.
Submit any updates or corrections to the FAFSA as soon as possible so the college(s) can finalize your award packages.
For more information including a complete list of Indiana State Grants and their requirements, please visit the Indiana Commission for Higher Education's State Financial Aid page.
Federal Grants
The Federal Government offers a variety of grants to students attending four-year colleges or universities, community colleges, and career schools. Most Federal college grants are determined by the student's financial need, as indicated by the expected family contribution (EFC) on the FAFSA. For a complete listing and more information on Federal grants, please visit the Federal Student Aid's Grants and Scholarship page.
We Can Help!
Have questions on finding college grants or maximizing free money? INvestEd is here to help! Check out our Event Calendar to see when we will be at a location near you! You can also connect with us at Outreach@INvestEdIndiana.org or 317-715-9007.
We're Here for You
Connecting with us is easy for you and your family. Call an INvestEd team member at 317-715-9007 or email us. We're not a normal business hours team — we're a service hours team! Also, check our Events Calendar to see if we will be at a location near you.