INvestEd's Top 5 Financial Aid Fact Sheets
By Bill Wozniak
Would you like your financial aid questions answered quick and easy in a step-by-step format? Well, you've come to the right place.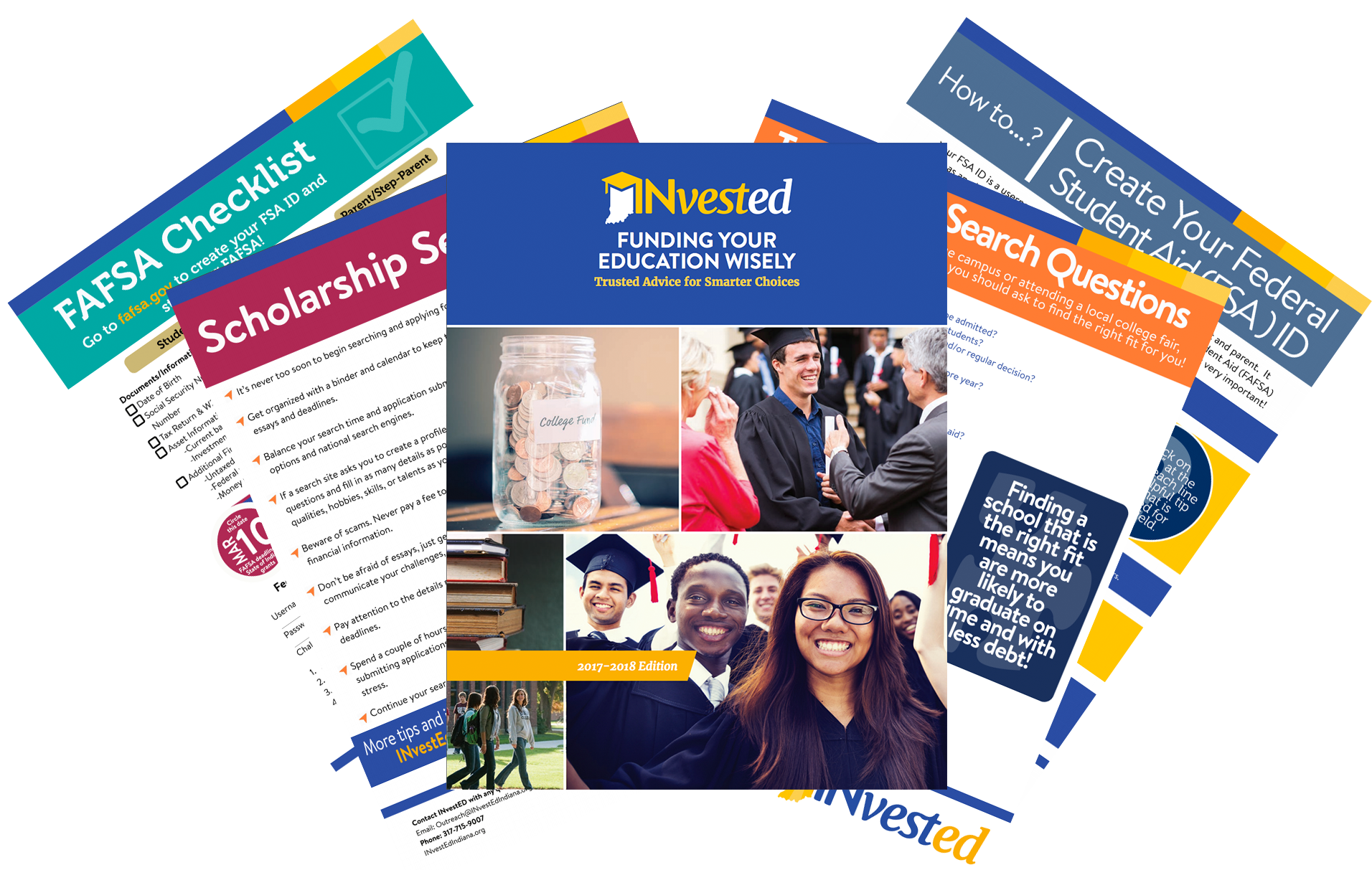 INvestEd has created one page fact sheets for everything from "Creating your FSA ID" to "Top College Search Questions" to even a "FAFSA Checklist" to walk you through the process. And if you would prefer to instead learn WHAT an FSA ID is, we're happy to help with that too.
INvestEd's Top 5 Financial Aid Sheets:
If you have any questions about these tools, or need help planning for college, INvestEd is just a phone call or an email away at (317)715-9007 and Outreach@INvestEdIndiana.Org. We will even be in your area if you wanted to ask questions in person – check out our event calendar to see when.