FAFSA's Filed, Now What?
Each step in the financial aid process is important, which is why INvestEd helps Indiana families finalize their plan to pay for college. Reviewing key websites, responding to school requests for information, meeting deadlines, and comparing award letters are critical steps to maximizing aid options. We have a Finalizing Financial Aid document to help you get started and stay organized.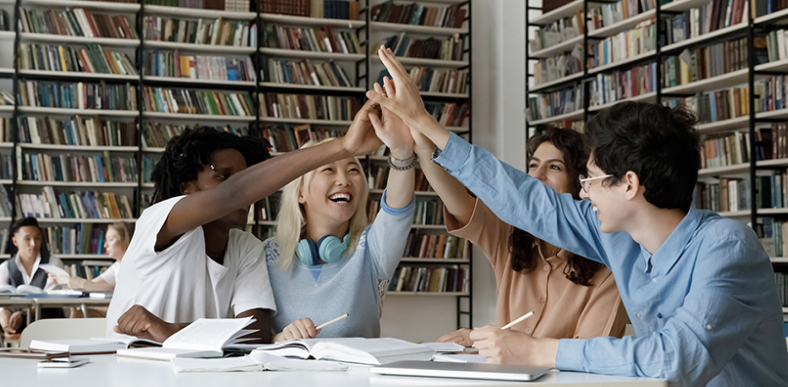 Filing the FAFSA is just the first step in the financial aid process. Now that you have filed, here are some additional steps to make sure you maximize your free money.
Review your Student Aid Report (SAR) by logging back into your FAFSA. The SAR provides info on your FAFSA, including general comments, possible errors, and additional steps you may need to take.
Review your ScholarTrack account, which is the portal to view any details associated with your Indiana state grant eligibility. Go to in.gov/CHE for more info!
Respond to college requests for additional information, which may be communicated through a school portal, emails, or letters. The key is to respond TIMELY so they can finalize your financial aid.
The Verification Process
The federal government requires that a percentage of students confirm their financial information through a process called verification. If you are selected for verification, don't panic as it doesn't mean you did anything wrong! It just means that the financial aid office at your college is required to gather some additional information before they can put together an accurate financial aid award for you. The most important thing is to get them the information they need by the requested deadline.
You will be told by the school what, how and when they need the requested information. If you have questions, contact the financial aid office. INvestEd is always here to help as well, so don't hesitate to connect with us!
Understanding the Bottom Line
As you finalize your college choice, understanding the true costs and aid is vital to making a wise decision. INvestEd encourages you to look not only at the first year, but project the money needed to complete your degree. We provide some tools and key steps below to help you determine the best choice that minimizes debt and leads to degree completion!
COMPARE
The key is to understand your true costs for each school! As you receive financial aid award letters from colleges, compare the costs and aid. Make note of the free money versus loans, which have to be paid back. Determine how much of the cost of each school your family needs to cover. INvestEd created a College Cost Comparison Sheet to assist you in this part of the process. The Consumer Financial Protection Bureau (CFPB) also has an online comparison tool which calculates the possible monthly loan repayment amounts for debt you may incur to attend each school.
UNDERSTAND
Education loans often become an unfortunate reality once a family compares financial aid versus cost at schools. A common misconception is that students can easily borrow what they need to go to school, which is why INvestEd created our Understanding Student Loans page. It clarifies the loan options that are available, who the borrower is, and includes our Student Loan Comparison Sheet to visually see the details side by side.
When reviewing award offers, there are many elements and options to consider. Are there any renewal requirements for grants and scholarships for you to continue to receive them in future years? Is student employment an option? Are there any payment plans available? Any avenues that will help you minimize loan debt are good to consider and will help in putting your college funding puzzle together.
DECIDE
Once you have compared school options and understand the costs associated with each choice, you are prepared to make your final decision. You still have some key steps to take as you finalize your financial aid.
Notify the school and confirm the steps needed to secure the financial aid offered.
Notify other schools of your decision so they can take the appropriate actions regarding your records.
Notify your school of any scholarships you receive so they can note them and help with any paperwork needed to apply them toward your bill.
If you're living on campus, make sure to complete housing forms or deposits required.
Find out information on registering for classes and student orientation.
Work with the office that deals with student accounts so that you know when each term's payment is due.
If you plan to use student employment to help cover your expenses, find out the process to secure a student job.
As you work through finalizing your financial aid and paying for college plan, just remember you aren't alone! INvestEd is here to help you each step of the way. Contact us!
We're Here for You
Connecting with us is easy for you and your family. Call an INvestEd team member at 317-715-9007 or email us. We're not a normal business hours team — we're a service hours team! Also, check our Events Calendar to see if we will be at a location near you.