INvestEd recommends that all potential borrowers with federal student loan debt carefully consider their options before refinancing. These federal student loans may be eligible for new benefits provided under the CARES Act. When you refinance, you waive any current and potential future benefits of your federal loans and replace those with the benefits of the INvestEd Refi Loan.
Benefits of Refinancing with INvestEd
Possibilities of a lower interest rate, monthly payment or both.
No origination fees, no application fees and no prepayment penalty.
One monthly payment for all your student loans.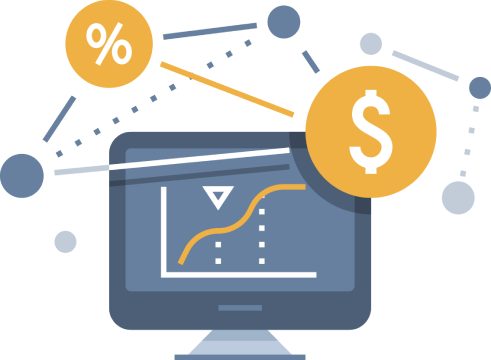 Current rates for eligible applicants are now as low as
We know Indiana. We know College Savings!
We have real, local, Hoosiers ready to help you with any questions you may have. In as little as two minutes our team can show you how much you might save by refinancing with INvestEd.

Reach out to Matt Krieg today at 317-715-9015 or email him at mkrieg@investedindiana.org
Have Questions? We Have Answers.
What are the benefits of refinancing?
Benefits range from lowering your monthly payment, reducing your interest rate or possibly lowering your overall cost. Our goal is to help you manage your student loan repayment while avoiding delinquency and default.
Are my loans Federal or Private Loans?
You can investigate your current loans by visiting www.studentaid.gov and logging in using your Federal Student Aid (FSA) ID. You'll be able to view your federal loan data including information like repayment terms, interest rate, and the loan servicer contact info.
Any loans not listed under the federal site are private and you'll have to work with your lender to get more information on your loans. They should be reaching out to you for payment so the information should be easy to find.
How much can I save?
Savings comes in many ways and depends on what is most important to you in the refinance. Will lowering your monthly payment help in managing your loan repayment or is a lower interest rate, based on your current financial position, the key? Our savings calculator allows you to see any possible change in interest rate, monthly payment and overall cost so you can decide which option best fits your needs.
Should I refinance my Federal Loans?
Due to the multiple federal repayment options that exist, refinancing federal loans is not always the best option. Federal repayment plans, including those that factor in your current income and possible loan forgiveness options are lost when you refinance federal loans. You aren't prohibited from including them, but we strongly suggest understanding your options first.
Why should I refinance with INvestEd?
INvestEd offers competitive rates, with local customer support to help you every step of the way. If you've got questions, INvestEd has the answers and will work with you to make sure refinancing your student loans is the right choice for you!
What is the difference between Refinancing and Consolidating?
Consolidation combines your student loans into one loan with a new interest rate calculated on a weighted average of your current rates. Refinancing pays off your current loans and creates one new loan with one payment and an interest rate based on your current financial position.